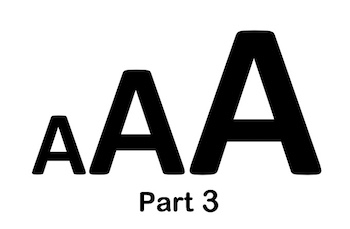 Click here to read part 1: How apostolic alignment relates to accountability
Click here to read part 2: Accountability in the International Coalition of Apostolic Leaders (ICAL)
Part 3: The role of prophets in apostolic alignment
C. Peter Wagner personally led a drive to involve prophets in apostolic accountability. As he declared in his 2011 Charisma article, "Every apostle needs alignment with prophets and every prophet needs apostolic alignment." Wagner's 2014 article faulted apostles in earlier times because they did not align with prophets. There he emphasized, "Every time I speak of the authority of apostles, I imply (even if I don't verbalize it) apostles properly related to prophets." (his emphasis)
Early in ICAL's history, Wagner organized his prophetic associates into an Apostolic Council of Prophetic Elders (ACPE), founded in 1999 after a conference called National School of the Prophets. At that event, Wagner (himself one of the "seasoned prophets") called for apostolic governance in the practice of prophetic gifts. He was joined by several prophetic leaders who were simultaneously establishing the Kansas City International House of Prayer (IHOPKC); namely Mike Bickle, Paul Cain and Rick Joyner. As noted in Part 1, Wagner named Bickle an ACPE "charter member." [6]
Over the decades Bickle built IHOPKC into a prophecy and worship ministry now hosting 2000 "full-time" participants, with himself as a main teacher, overseer and role model. Bickle still presents his "prophetic experiences" from the 1980s, in which the late Bob Jones was prominently and repeatedly featured, as having a formative influence on his ministry. (More on Jones below.)
How much accountability has this joint call for alignment produced among NAR prophets and apostles? Judging from the last 20 years, very little.
Unlike confirmation of apostolic authority, which conveys a mixed message (see Part 2), the movement offers no benchmark at all for confirming prophetic authority, even in theory. Bickle, in his book Growing in the Prophetic (2008), described four levels of New Covenant prophetic activity (p.39-42) but confessed that "there are no clear-cut standards" for identifying who has attained the more influential levels, "a prophetic ministry" (Level 3) or "the prophetic office" (Level 4).
The practical results are equally vague. NAR-approved prophecies are typically upbeat messages suitable for anyone, spiced with exotic imagery, visions of angels or "visits to heaven." Calls for God's people to repent, the primary function of God's original prophets, tend to be gentle reminders to have more faith.
Predictive prophecy is downright chaotic. NAR leaders publicly honor folks who claim advanced prophetic gifts and churn out yearly forecasts that merely echo predictions found in the news. If the media and market pundits get it wrong, so do the prophets. Leniency about the blunders, intended to increase prophetic accuracy, has instead increased prophetic vagueness. The ACPE, under Cindy Jacobs, claims to only relay predictions vetted and agreed by these experts as coming from the Lord. Yet critics have pointed out that ACPE prophecies are virtually impossible to either verify or discredit.
At the other extreme are concrete predictions that (if taken seriously) demand concrete action. These failures are explained away, as when Rick Joyner and Bob Jones forecasted huge California earthquakes in 1998 and advised people to relocate. Joyner later dismissed criticism of the empty prophecy as "irresponsible reporting" by Christian journalists and "misunderstanding" by believers. In 2011, Joyner recycled the forecast with an escape clause that defused accountability: prayer and repentance could "change God's mind."
NAR's low prophetic expectations date back to 1988 at Kansas City Fellowship, where Bickle's resident prophet Bob Jones freely confessed (transcript, p.85-86) to a great many prophetic mistakes.
Jones: "I've had a lot of major error."
Bickle: "So there's been a number of errors."
Jones: "Oh, hundreds of them."
Elsewhere Jones passed the blame to the Holy Spirit. In a 1989 "Shepherd's Rod" he reported that God was deliberately causing prophecies to fail. Otherwise "the accountability would be awesome… it would kill instead of scaring people to repentance…. This is what He told me, so I figure if I hit two-thirds of it, I'm doing pretty good." (quoted in John MacArthur, Charismatic Chaos, p.79)
Nevertheless, NAR leaders regarded Jones as a genuine prophet of God, because despite his many failures, he occasionally delivered accurate predictions and genuine words of knowledge. Over three decades Jones influenced a remarkable number of organizations: Iris Ministries (Heidi Baker), MorningStar Ministries (Rick Joyner), Revival Alliance (Ché Ahn), IHOPKC and particularly that ministry's Israel connection (Mike Bickle), Brownsville Fire School (Dr. Michael Brown), Bethel Church (Bill Johnson), God-TV (Wendy Alec), Toronto Airport Christian Fellowship (John Arnott), Extreme Prophetic Ministries (Patricia King), and Tikkun International (Dan Juster). After Jones' death in 2014, MorningStar built a center in his memory.
Jones' teaching that today's prophetic sloppiness is God-ordained rightly disturbs believers, but that's only part of his problematic legacy. He also discerned spirits through physical sensations, gave idle words of knowledge (successful prophecy without spiritual benefit), entertained self-promoting angelic guides, and practiced a variation of palm-reading to discern spiritual gifts – all of which are occultic experiences.
Dan Juster confirmed that Jones informed people of five-fold ministry callings according to "sensations" he felt from their fingers. Juster even repeated the finger-to-ministry formula, adding that Jones "was very accurate" and calling it "slander" to equate this with palmistry. Nevertheless, Vedic astrologers analyze fingers to advise people on appropriate careers, and shaman channelers study fingers to divine "spiritual leadership" gifts.
More relevant is God's warning (Deut.18:10) that "anyone who practices divination… is an abomination to the LORD." God's true prophet receives revelation for His people simply and directly: "I will put My words in his mouth, and he shall speak to them all that I command him." (v.18) The original apostles demonstrated that simple Divine connection so effectively that a successful magician tried to buy their secret (Acts 8:9-13).
Meanwhile, I could find no NAR or IHOPKC teaching on the Number One hazard of the Last Days: false prophets giving accurate prophecies.
In Growing, Bickle dismissed the Deuteronomy tests for false prophets as simply an obsolete demand for 100% accuracy, replaced by New Testament leniency (pp.51-56, citing Deut.18). While he admitted (p.55) that we must eject from our midst those who "maliciously entice and deceive unsuspecting and undiscerning believers through false prophecy," no instructions followed on how to identify these imposters. Messiah's warning about prophets performing real signs in order to introduce heresy (Deut.13, repeated in Matt.24:24, Mk.13:22) is completely absent from this "definitive manual" on prophetic ministry.
What about a prophet's fruit, which Yeshua taught would separate the true prophets from the false? Confusion reigns here also.
Bickle (Growing, p.42) described prophetic fruit as "mature character." He then added another definition (p.43): "The fruit Jesus refers to [Matt. 7:15-20] includes the impact of their ministry…." Actually, the passage says no such thing.
On the contrary, the Lord warns that ministry impact is misleading, in verses that Bickle omitted: "Lord, Lord, have we not prophesied in Your Name, and done many wonders in Your Name?" (Matt. 7:22) It's a dangerous mistake to think that true prophets are fruitful while false prophets are barren. This appeal from "many" implies successful prophecies and genuine miracles, for which Yeshua received due credit. Yet He disowns both the prophets and their accomplishments (v.23).
Bickle also mentioned "godly character" and "consistent… holiness" as essential fruit for "a true prophet" (p.43), but he applied them only to the highest level, "the prophetic office" – thereby denying that the New Covenant requires godly character and consistent holiness for all believers. This was remedied (p.47) with a declaration that the appropriate fruit in both prophetic ministers and recipients includes "holy living as we honor the written Word." Holy living, however, became irrelevant when he announced that people with "genuine prophetic ministries" can still "end up committing scandalous sins" (p.101). Those who disagree with him have "had no experience with prophetic people."
IHOPKC's leader was likely excusing his most-quoted prophet, Bob Jones. Jones was removed from ministry (1991–1994) by apostle John Wimber, who announced multiple causes: "using his gifts to manipulate people for his personal desires, sexual misconduct, rebelling against pastoral authority, slandering leaders and the promotion of bitterness within the body of Christ." Just as Bickle proposed above, these five sins showing lack of accountability did not tarnish Jones' spiritual reputation in NAR circles. Eventually he was fully reinstated as a reliable prophet.
Fans and critics alike forgot his other offenses besides sexual misconduct, but we assume Bob repented of everything for which he had been suspended. What's important here is that NAR apostles had not rebuked him for violating the written Word or the character of the Holy Spirit in how he received his revelation. Jones' "confirming fruit" was the revelation itself. Mike Bickle in particular recorded hours of testimony in 1988–89 that served no apparent purpose besides enhancing Jones' prophetic reputation.
After Jones was disgraced, Bickle admitted his mistake in promoting him too strongly (Bickle, "Resolving the Kansas City Prophets Controversy," quoted by Bill Randles, Weighed and Found Wanting, p.63). In 2013, Bickle identified false prophets by their deviation from "the written word of God" in doctrine, personal lifestyle or ministry practices, specifically naming immorality. Yet as recently as 2017, Bickle was still promoting Jones' prophecies and their influence on IHOPKC.
Like Mike Bickle, Asher Intrater recently emphasized that if someone displaying spiritual power has "violated moral purity on the way, their power is illegitimate." (Intrater's emphasis) But like Bickle, the Israeli apostles have expressed unqualified endorsements of Jones' prophetic power,[7] thereby implying he had a track record of uninterrupted legitimacy.
Ironically, Bickle related that he had initially regarded Jones as a false prophet. He had even been warned by an earlier prophet to expect one! (Growing, p.13) But his colleague Art Katz was impressed with Jones' ability to reveal "secrets of my heart" (p.14), and as Bickle began to experience the same, his way of evaluating prophets "changed drastically" (p.117).
What saves us from being deceived by false prophets? Love of the truth. "Sanctify them by Your truth. Your word is truth… And for their sakes I sanctify Myself, that they also may be sanctified by the truth." (Jn.17:17-19) If God's word is not our plumb-line, that protective sanctity is lost. By God's own decree, deception then moves in (2 Thess.2) …aided by accurate prophecies, impressive miracles and crowds of supporters.
In July 1994 Jones forecasted that the Toronto revival then in progress would spread to Pensacola, Florida; this happened in June 1995. The successful prediction validated his endorsement of the Lakeland, Florida revival (which began Apr. 2, 2008 under Todd Bentley) as a third round of the "Toronto outpouring." Additional prophecies by Jones were declared fulfilled in Bentley's "alignment" under 17 apostles two months later. Although the alignment participants were identified as either prophets or apostles, several apostles also prophesied over Bentley.
When Lakeland's revival collapsed from moral scandal, it became a watershed test of apostolic accountability for their wrong-headed prophetic words and actions. The apostles in question released public statements and moved on. But today, 10 years later, many believers still consider Lakeland a fatal blow to NAR legitimacy. Part 4 tells why.
NOTES:
[6] Today IHOPKC denies any affiliation with NAR or Wagner, which is technically correct… Bickle is not identical to IHOPKC.
[7] For documentation, see Part 1 and Dan Juster's responses above. Juster rightly argued that "other well-known Israelis were more closely related to Bob Jones" than Tikkun, but it's unknown whether any of them claim apostolic authority.