This week Israel will reach a massive milestone in its history: celebrating 70 years of independence. Israel's re-establishment and its achievements over the past seven decades are astonishing and by far beat the odds of the cards dealt to it on May 14th, 1948.
Looking back to the past 70 years, and even beyond that, tell an amazing story of faith, hardships, perseverance, morality, resilience, resolve, comradery and much more that clearly points towards Israel's bright and promising future. This is a unique opportunity in time to honour and celebrate Israel's amazing achievements and progress.
To appreciate Israel's standing today, we need to recall what it sprouted from. Just before the turn of the previous century, Israel (then called "Palestine") was nothing but a desolate desert of sand, rocks, ruins and Malaria infested swamps. When Mark Twain travelled through the land in the 19th century he described the land as "desolate and unlovely", "devoid of inhabitants" where "one may ride ten miles hereabouts and not see ten human beings". Others who travelled through the land also recorded similar descriptions.
Since then waves of Jewish immigration began to hit the Israel's shores as the first pioneers turned the desert into fertile land, dried up the swamps, built roads, cities, schools, universities and infrastructure, albeit not without tremendous opposition. As soon as David Ben-Gurion declared Israel to be a homeland for the Jewish people it came under attack by an overwhelming number of Arab armies. Israel not only overcame an almost definite defeat but increased its territory significantly.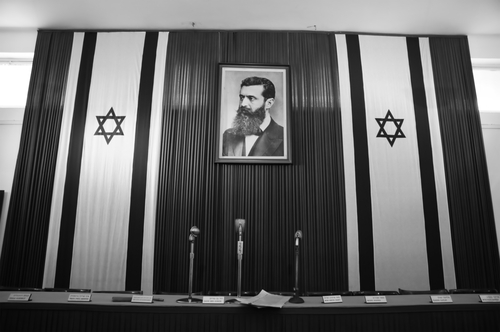 In the years that followed Israel triumphed in many additional military conflicts, some of them on multiple front simultaneously, and has become an internationally recognized military powerhouse that contributes volumes to the security of dozens of nations, most of the time without the knowledge of their own citizens! Nations flock to Israel to seek its game-changing military and defence systems such as the world renown Iron Dome, UAV's, optic and vision devices and much more.
Israel's economy has developed into a leading economy, and despite being barely 70 years old, has been defined as a "Developed Economy" for years, and is part of the OECD nations. Its international credit ranking has been upgraded multiple times by all three major credit ranking agencies (S&P's, Moody's and Fitch Ratings) with a current A+, Stable outlook.
Israel's market is booming with a multitude of technologies and solutions that affect the daily lives of countless people all over the world in many facets of life. Of the world's six largest companies in the world, five of them have significant R&D centres in Israel (Apple, Alphabet Inc. – Google's parent company, Microsoft, Amazon and Facebook), and the sixth, Warren Buffet's Berkshire Hathaway, has made significant investments in Israel. In fact, their first major purchase of a foreign company outside of the U.S. was done in Israel!
Through agricultural technologies, water saving, desalination and production, Israel is changing the lives of farmers all over the globe, especially in rural nations where the population majority live off the produce of their land. Israel recycles 90% of its wastewater and is ranked first in the world for this capability. The second nation, Spain, recycles less than 20%! Now Israel is teaching other nations with water shortages how to do the same thing. Not only saving water but also producing it out of nowhere! WaterGen, an Israeli company, has developed a technology that extracts water from the humidity in the air, making it possible for families in Africa to drink clean, fresh water daily without walking for hours to the nearest well.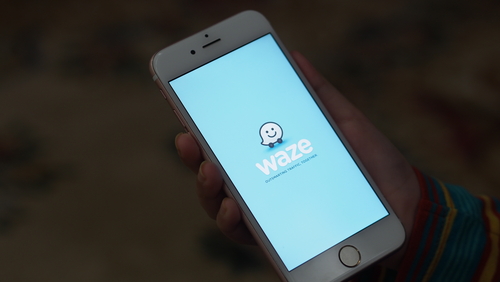 Do you use Google Maps or Waze? Social Navigation was created by Israelis. The popular social-based navigation App "Waze" was developed in Israel and later purchased by Google for a reported $1.6 Billion. Presently, the Israeli Waze technology that allows drivers to avoid traffic jams, reports hazards and know in advance of speed cameras is the underlying technology for Google Maps as well.
In the coming years we will see the first autonomous cars rolling into the markets. The joint venture between several companies from different industries will revolutionize the automobile industry, and perhaps life as we know it. BMW is supplies the vehicles, Intel the processing power, but the core technology that will allow cars to drive themselves is being developed by Mobileye. This Israeli company with its headquarters located in Jerusalem, was purchased by Intel for a staggering $15 Billion USD in 2017.
Volumes more could be written about Israel's achievements as a nation over the past 70 years, socially, militarily, economically and politically. But the point is clear – Israel has thrived and despite its small size in land and population, constant threats and challenges, it has risen over them and is influencing the world far beyond its weight.
We salute Israel on its 70th birthday and look forward to the next 70 years far outshining the first.
This article originally appeared on Wise Money Israel, April 18, 2018, and reposted with permission.