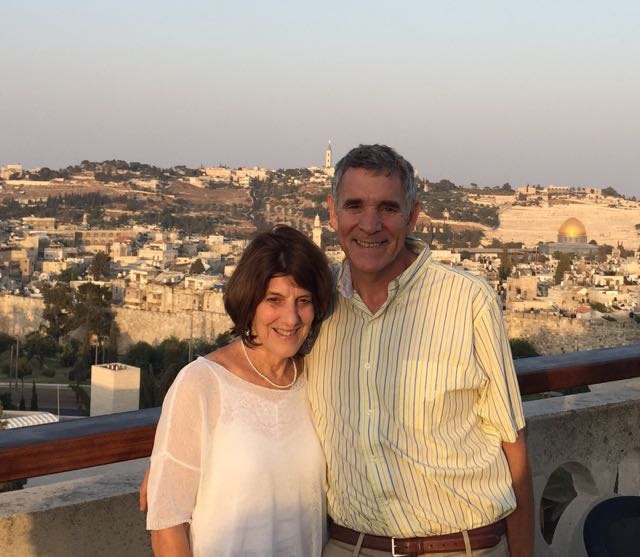 God is good and his mercy endures forever! Sometimes it takes trials to really appreciate that deep truth. In our lives the all important fact that He is good, that He is for us and that He is right there beside us to help us at every moment is manifest in a glorious way as we pass through some of the greatest challenges we have ever faced personally.
For us this has been the diagnosis of brain cancer. The surgery is almost five weeks behind me and my strength and health are really improving daily. The long list of possible severe damage that could have resulted from the operation never happened but there are still some difficult trials before us.
Sometime in the next few weeks, I will begin simultaneous chemo and radiation therapy. Although 100% of the tumor was removed, the danger of ongoing cancer is very high. Please join us in praying that once again the long list of possible side effects will not manifest and that God will bless these treatments with the complete destruction of all of the cancer cells in my body. God is good and his mercy endures forever!
Jackie and I are devoting ourselves to prayer, worship and the Word. We are walking in faith that "By His stripes I was healed" and believing this truth above the facts that the doctors give to us. We are "fixing our eyes above where Yeshua is seated at the right hand of the Father." Thank you for joining us in this battle. There is no doubt in our hearts that we cannot lose the victory and inheritance that is ours in Yeshua. God is good and his mercy endures forever!
God works all things together for the good
My current medical situation has had a very positive impact on the day to day functioning of the congregation. The young leaders in whom we invested many years of our lives are taking new responsibility upon themselves. The timing was not our plan but we praise God for the fruitfulness and advancement that we are witnessing. We also praise God for the "tidal wave" of love that we have seen sweep the congregation in response to our present trial. Truly that which the enemy meant for harm is being used for the good. God is good and his mercy endures forever!