Investing in Israeli stocks and bonds is done on the Tel Aviv Stock Exchange (TASE), Israel's single national exchange, through accounts at Israeli brokerages and banks. This is where Israeli corporations raise capital to finance investments and activities, and where the government brings the public into its companies as they are privatized. The state-of-the-art exchange is also home to the local investment community and securities sector.
Both Israeli and non-Israeli investors, from any country, may invest on the TASE online, and in English.
History of the TASE
Local trade in securities began in the 1930s, years before the formation of the State of Israel. Trade was carried out through the Exchange Bureau for Securities, founded by the Anglo-Palestine Bank (which became Bank Leumi Le-Israel) in 1935.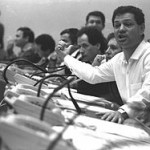 With the formation of the State of Israel in 1948, a pressing need arose to formalize trade in securities. In September 1953, a number of banks and brokerages joined forces and established the Tel Aviv Stock Exchange.
Since the mid-1990s the Tel Aviv Stock Exchange (TASE) has been adapting to meet the standards of the most advanced exchanges in the world. Physical trading floors, long abolished, have been replaced by a computerized system.
Structure
The TASE is a private company limited by guarantee. It is owned by its members, both banks and non-banking corporations such as brokerages, through which anybody may trade in the securities listed on the exchange. Trading is carried out between TASE members on behalf of their customers. The TASE operates under a license granted by the Minister of Finance. The Israel Securities Authority supervises the TASE's activity.
TASE by the Numbers 
Total Market Capitalization: $515 Billion
Daily Trading Volume: $1.8 Billion
3-year Israeli Stock Performance: 37% (General Share Stock Index, 2013-2015)
Mutual Funds: 1,386
Stocks: 460
Corporate Bonds: 600
Government Bonds: 45
Net International investors purchase of equities: $1.6 billion
High-tech companies listed: 130 (55 biomed)
Exchange Trade Notes (Funds): 638
Trading
Trading of securities occurs every Israeli business day: Sunday-Thursday, between 9:00 a.m. and 5:35 p.m. Trading is divided into distinct phases of trading, with specific rules: pre-open, opening, continuous trading, pre-closing and closing auction. Market Makers began working on the TASE in 2003. Trading is performed via TASE member firms (banks, brokerages, insurance companies), who transmit orders to the central exchange on behalf of their customers. TASE members' central computers are connected to the trading computer, so that branch employees can transmit orders online. Most TASE members enable their customers (investors) to transmit trading orders via the Internet and through other computerized means, in English or Hebrew.
Survivability and Backup
Extensive efforts have been invested in planning and constructing the TASE's computer system, in order to ensure that it is always available for TASE members to transmit their customers' orders quickly and efficiently, and to provide service without malfunctions and interruptions.
The TASE has established a sophisticated survivability structure for its computerized systems as well as the communications and electrical networks serving their system. The backup structure includes a "hot backup" facility located off-site, at a distance from Tel Aviv, at which trading and clearing can be carried out in the event that they cannot be performed on TASE premises.
Order Size
The minimum order size is the smallest trading unit in securities on the TASE. In equities, the minimum is one share; in warrants, one trading unit of a warrant; in convertible bonds, one NIS par value.
Circuit Breakers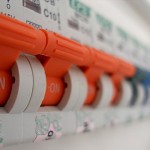 As in all major exchanges around the world, when necessary, the Tel Aviv Stock Exchange exercises "price monitoring" and "circuit breaker" mechanisms in order to mitigate volatility on a given trading day. When the Tel Aviv leading stock index (Tel Aviv-25) fluctuates sharply, opening trading is postponed or trading is halted, as applicable.
Order Types
The following types of buy and sell orders may be submitted:
Market orders (MKT) – A market order is an order submitted without a designated price limit
Limit orders (LMT) – A Limit order is submitted with a stipulated price limit
Limit-at-Opening orders  (LMO) – A Limit-at-Opening order is submitted with a stipulated price limit. A LMO order, or part of it, which is not executed during opening trading is automatically cancelled.
Stop-Limit orders (STL) – A Stop-Limit order is a Limit order submitted with a condition attached
Iceberg orders (ICE) – An Iceberg order is an order submitted in 3 portions for execution: the total volume, the first peak and an additional peak designated for display
Fill or Kill orders (FOK) – A Fill or Kill order is a Limit order for full immediate execution. An order not executed in full or immediately is automatically cancelled and is not listed in the order book.
Immediate or Cancel orders (IOC) – An Immediate or Cancel order is a Limit order for immediate execution, even if the execution is partial. An order, or part of it, which is not executed immediately is automatically cancelled and is not listed in the order book.
Limit-at-Closing orders  (LMC) – A Limit-at-Closing order is submitted with a stipulated price limit,. A LMC order, or part of it, which is not executed during closing trading is automatically cancelled.
Financial Products
The Tel Aviv Stock Exchange offers a wide variety of investing options. All are traded electronically online. An interesting feature of the TASE is that Israeli corporate and government bonds, which have a 1 NIS minimum, are all traded online with small spreads and low commissions. This compares favorably to the U.S. market, where bonds are traded over-the-counter, incurring large spreads (hidden fee), high broker commissions, and high minimums. The following is a list of investment choices in Israel:
Stocks
Convertible Securities
Fixed Income

Corporate Bonds
Government bonds
Structure Notes
Certificates of Deposit

ETNs
Mutual Funds
Treasury Bills
Index Options
Stock Options
Futures
Currency Options
Derivatives
Types of Listings
The following types of securities are listed on the Tel Aviv Stock Exchange:
Initial Public Offering (IPO)
Follow-on Offering
Dual Listing (usually with Wall Street exchanges – NYSE, NASDAQ or AMEX – or on the London Stock Exchange)
Private Placements
Regulation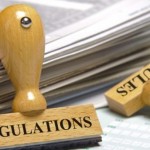 Israel's single capital market exchange is strictly regulated by the following bodies:
Bank of Israel
Legislation: the Knesset
Israel Securities Authority
Ministry of Finance
TASE rules and Regulations
Sources: TASE, Bank Leumi: data as of February, 2016
This article originally appeared on Wise Money Israel, February 24, 2016.