Great is Thy faithfulness!
Great is Thy faithfulness!
Morning by morning new mercies I see;
All I have needed
Thy hand hath provided –
Great is Thy faithfulness,
Lord, unto me!
Jacob, the Lord is with you
On July 9th, 2018, Jacob underwent the surgery, from which he is yet to fully recover. We are soon approaching fifteen months; fifteen months of him not uttering a single word, or standing on his own two feet, or swallowing even a morsel of food. So, where is our beloved Jacob? No physician can tell us definitively where he is, and the wiser ones demonstrate their wisdom in saying, they don't know.
Only God knows. The answers to where, why or when, are with Him and with Him alone.
What remains for us to do, is to keep him physically comfortable and healthy. More importantly, we need to pray for God's grace on Jacob and all of those around him. May He will it to restore Jacob and shorten this time of captivity.
So far, our Lord has proved His love and generosity towards us in countless ways. Practically, we are seeing Jacob's needs met. The national insurance delivers all his needs, being food, medication and all required disposables. They provided his medical bed, his wheelchair, and the other heavy equipment that he requires for comfort and mobility. We receive oxygen tanks, electronic feeders, monitoring devices, and they even help us to buy a brand new vehicle. As if that were not generous enough, Jacob is provided with a monthly stipend to maintain and operate this vehicle, as well as a budget to cover the cost of a live-in caregiver. Praise be to God.
With all this covered, we concern ourselves with the emotional and spiritual needs of our brother. Here too, we have not been left wanting. Prayers and blessings come from all quarters. Jacob is indeed blessed. Our revolving visitors, who stay with us for periods ranging from one week to three months, have been an exceptional source of support. They refresh our faith, strengthen our resolve. Importantly, they keep Jacob engaged, reading scripture, with much song and dance and by simply loving him. We are so very thankful.
Our days are full. We involve Jacob in our daily errands and visits, as much as is helpful to him. Interestingly, he prefers the visits to industrial sites and factories above the shopping malls – it was always this way with him. How cognisant is he? We have learnt to understand him more and more over time. I respectfully equate him to an infant. It is clear to us when he is playful, when he is agitated, bored or amused. It is ironically entertaining to see him when he is combative, the stern looks and the determined refusal to cooperate. That's the old Jacob! But this is far better than indifference. Boredom and apathy are the enemy, and in such moments, we try to allow him space to overcome alone. And as is typical for Jacob, he soon does.
Jacob generally sleeps well, eight hour nights and a two hour afternoon siesta. He at times will try to nap in his chair, but realises little success…the bustling house and personal attention always get in the way. And that's just fine too.
Finally, it is curious to note how he responds to old and familiar faces. He lights up and smiles, with the biggest eyes focused intently on his visitor. But with those few that he had enjoyed less in the past, he snubs and treats them to a slow and prolonged blink. This can be a little awkward, while funny all at the same time.
Jacob remains strong. He sleeps well and is mostly very alert, until he decides it is not worth his effort. He is fed through a gastro-intestinal tube and has a regimen of tablets that regulate his vital functions. Surprisingly, he never gets sick; preferring to watch over all of us, including his devoted caregiver, during our bouts of flus and fevers. It is quite amusing to watch. We involve him in many of our daily errands, using his specialized car and wheelchair. We attend a wonderful congregation in Gedera (Grace and Truth Fellowship) each Shabbat. Here he is surprisingly most attentive.
His days are full, with frequent physiotherapy, stretching exercises and several clever machines that maintain his mobility – Jacob has a busy day. For those who are not aware, he neither talks nor walks. Medically, he is not expected to recover to the point of communicating or even sitting up unaided. The doctors tasked us with making him as comfortable as we can, and keeping him physically in the best shape possible, thus maximizing the quality and length of his life. There was no mention of significant recovery, but we never cease to hope. Our God is able. We are indeed blessed.
We do not know the future, we only know that we hope and plead for his restoration. Thankfully there is so much to do that we have little time to dwell on such questions, and Jacob is happily a part of all the action and definitely a central part of the Trumpet Team. God bless you all abundantly.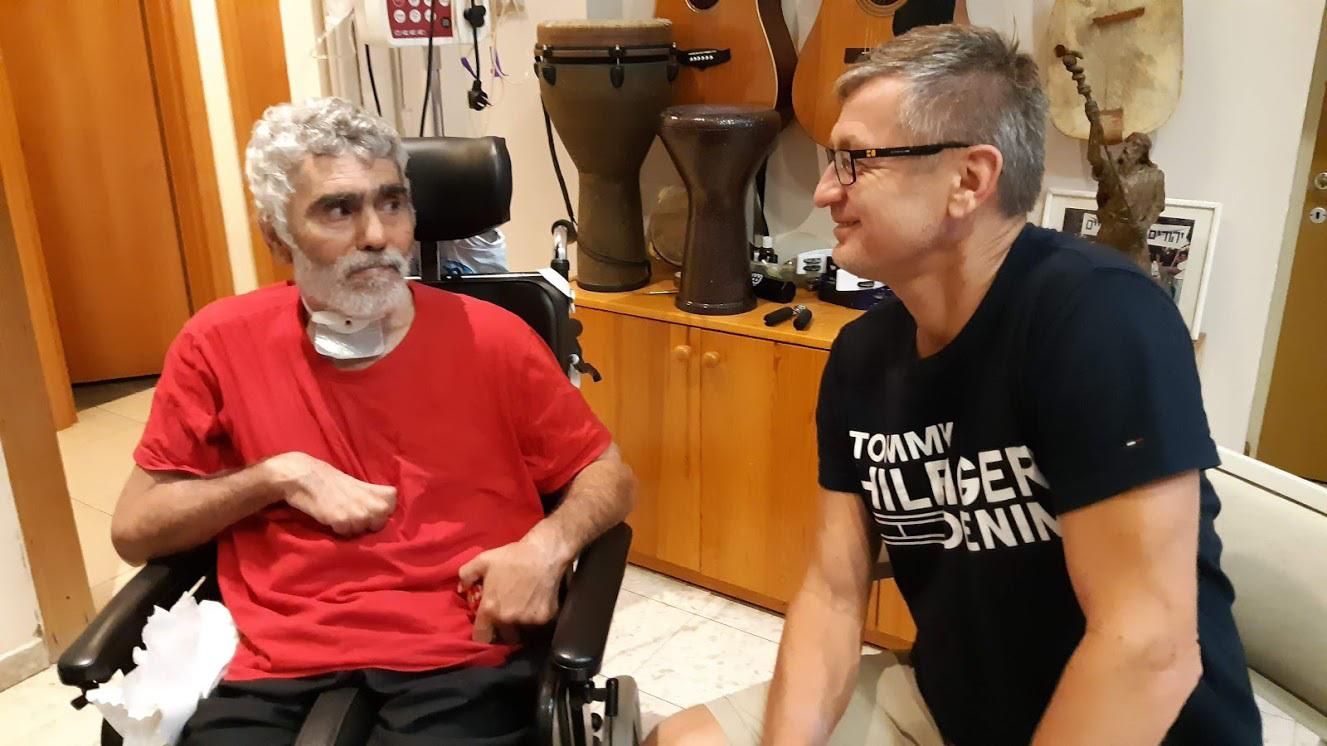 Where have we been and where are we going? 
Some thirty-five years ago, in the year 1983, a non-descript group of Jewish young men walked out into the hot day in Jaffa. Their aim was clear – to tell their brethren the good news, that they had found the Messiah. Armed with the evidence found in the Jewish Old Testament, and with home-made tracts in shoulder bags, they set out. This would be no easy task. They knew that the opposition was fierce. Reassuring one another and praying for boldness, they began the first efforts of what was to be Trumpet of Salvation to Israel. A young and determined Jacob led the group.
Forty years on, and Jacob now finds himself confined to a wheelchair. Unable to speak, to walk or talk, he casts a lonely figure, as of one imprisoned in this 'wretched body'. But that stubborn resolve still comes through in his face and his eyes. He is a strong man in very many ways.
But let us relive these forty years. God's amazing grace allowed Jacob Damkani to partake in the transformation of the local body of Messianic Jewish believers; from sparse little gatherings – huddled in homes dotted around the country, often unaware of the existence of the other – to triumphant groups, marching in the streets, banners in hand and all manner of praise music accompanying them! Then the saints around the world were called. They joined the processions, further drawing out the once hidden Jewish believers, and together proclaimed their Lord and Saviour, Yeshua, to all who would hear.
The hand of God was definitely on this man, Jacob Damkani. We thank and praise the Lord for his obedience to the calling, his strength of character, and his pioneering, can-do-attitude. This was not a ministry per se, but a living, breathing, way of life for Jacob.
I am here reminded of the transformation of the church in the book of Acts – how a fearful and cowering group was transformed by the power of God, through declaring the Word and lifting up the name of Yeshua "…yet here you have filled all Jerusalem with your teaching…" Acts 5:28). And their numbers grew and grew.
Two years ago, Jacob said, "We no longer need to bring to their awareness, who we are. They know who we are." He was referring to the people of Israel.
Through marches, newspaper advertisements, fliers, impromptu concerts, books, Bibles, documentaries, movies, and through one-on-one word of mouth, the name Yeshua has been brought to the forefront of Israel's consciousness. And as in the first century, the authorities have had to take steps to counter this message. But victory belongs to the Lord and we persevere all the more to bring the Gospel to this people.
The one-on-one aspect of this work has arguably become our primary focus. We are now walking purposefully through the sown field, finding where the 'seed' has taken root, and nurturing each individual sprout in the hope of fruit. We nonetheless continue to sow. Friends, this is where we need you. Come one, come all! The work is plentiful and we call on all willing hands to come serve with us. We are praying that the Lord will press on many hearts for this cause. He is faithful.
The paragraphs above may imply an end to Jacob's service to the Lord. This is not the case at all! Only God knows what lies in store for our brother, and we continue to hope and pray for his complete restoration. It is, however, very clear that one chapter has closed and a new one opens. We must seek the Lord's will for us all – how to continue to serve Him and to glorify His name. Daniel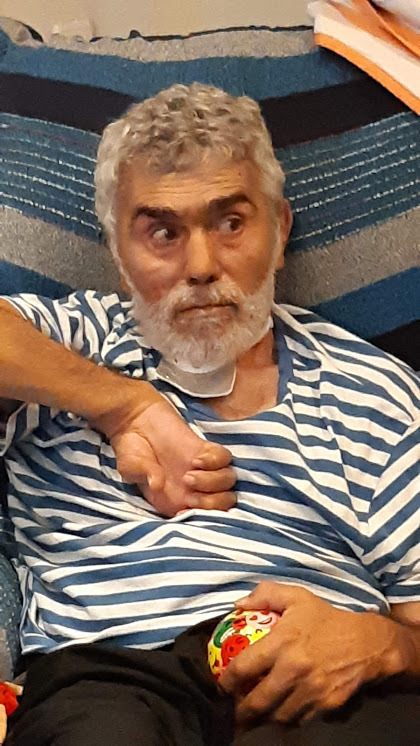 I pray You, show me Your glory
ELISHEVA: Faithful and loving friends of ours, shalom!
May the Lord give you much grace for today, abundant joy and courage, and enough strength to face your challenges.
It is a joy to realize how many loving friends we have around the world. Thank you! You have asked how we are doing. Are we suffering? Do we lack anything? No. We don't. Not at all! We are blessed, richly blessed! The Lord does amazing things for us, He demonstrates His love every single day and is taking care of us in a way we could never have imagined! Praise be to Him, our Almighty God and loving Father! He is ever so close, He provides everything we need, and He gives us a lot of joy. Our life is rich, He carries us in the palm of His hand.
Much has been happening in these last 15 months. We've had intense days, weeks and months. Laughter and tears, hope and disappointment, wonderful, supporting friends, and others who have been a burden. Renewed strength and then no idea of how to endure one more day. Great faith and days the Lord had to carry us on His shoulders. Bright light and scary darkness. The Living Word and a silent God. Wonderful professional help as well as doctors who did not even listen. An overflowing email inbox and never enough hours in the day.
Above all we know that He has the best plan for our lives. He said so and He doesn't lie. Do we need anything more than that? His plans for our lives are so much higher and deeper than we know. He knows very well what He is doing, and since He has never disappointed me up until today I can trust Him completely.
"I have been young and now I am old,
yet I have not seen the righteous forsaken or his descendants
begging bread." Psalm 37:25
The Lord is taking away everything we thought we could hold on to.
Does He want us to depend on Him? Does He need to break us more, in order to show us who we really are and how we should come before Him? Does God want to bless us, especially Jacob, with a time of quietness  with Him? I am sure of that. I so pray He will be gracious and not let go of us until we fully understand what He has to say. I am glad I do not know the future and that the Lord keeps it a secret for now. This makes me depend on Him every minute, which is the best.
Our days are full, exciting, busy and joyful. Jacob is taking steps in the right direction. He is patient, seems content, watching us carefully, taking part in what is going on around him. With a brain that did not receive oxygen for nine long minutes Jacob surprises us all!
Those who come to join Trumpet are always welcomed by him. He enjoys seeing new faces or old friends. Some he quietly listens to, some make him smile, and some challenge him to friendly fights. He listens to Gary, who reads the Scriptures to him for hours. I believe that Jacob often recognizes visitors as he gives them a look or a smile that he gives only to that specific person. His smiles and even laughter are contagious and such a delight.
Jacob is sensitive and often overwhelmed when there is too much going on or by people coming too close (remember, he can't take a step back or ask for more distance) and then 'closes down', drawing back into his own little world. We are constantly trying to figure out what is best for him. Does he like to be alone, does he want company, quietness or music? So often we cannot find out. How hard that must be! It would help if he could at least say 'yes and no'. It is not easy for him or for us that he is not able to clearly communicate. We all know Jacob: he loves talking!
Also not being able to do anything by himself, how hard must that be –
him being such a free spirit, more in need of his freedom than anyone else I know. That man that had no greater joy than hearing his Master say: 'go', who so enjoyed running for his beloved Saviour, is now stuck in a chair, having a hard time to control his arms and legs, depending on us for everything: shower, eating, exercise… Jacob cannot do anything on his own. This man whose favourite word to shout out loud was 'freedom', is now as unfree as one can be. Hungry? We decide when it's time to eat. Toilet? We have to sense when he needs to go. God literally took everything from him that defined him – that is very hard to watch and often has me in tears; it breaks my heart to see him so vulnerable, so in need. Yet I am thankful to see how Jacob bravely endures and is learning much.
The times that Jacob 'comes to visit' are longer now – this is so much a joy to us, and is great fun! His eyes are wide open and full of life. Jacob is doing well. He continues to be strong, and he has gained some weight. He is more alert and more interested in his surroundings. We take him everywhere we go and he enjoys being out there: at the beach, in the park, in Handel's Messiah (thank you, David Loden, that was an amazing concert!), at a conference with Lech L'cha (so good to see old friends there!), or seeing the typical Israelis fighting in a queue…
Yes, we see good progress and that gives hope. Yes, we do our best to find doctors, therapies, vitamins, places to go, and it is good to see how that seems to help. But we also know that all this can never be enough. He cannot come back to full life by any natural, medical means. I found an explanation on the Internet for you to understand the severity of that lack of oxygen: "Permanent brain damage begins after only four minutes without oxygen, and death can occur as soon as four to six minutes later."
We know that in order for Jacob to fully come back to us God will have to do a miracle, a big miracle! He needs to re-do Jacob's brain, grow new connections, heal parts in his brain that have been damaged, severely damaged, are even dead. I believe He will do that. I sincerely believe before He gets Jacob out of this helpless state He wants to make sure everyone understands that it is impossible – then He will act. Our Lord does not want to share His glory with anyone. After a year even the most optimistic people gave up hope. I believe He waited for just that and then one day He will simply say: "'Kum' (get up) Jacob! Don't be afraid to get up and come back to life! Chazak veEmatz (be strong and very courageous), Jacob!'"
I enjoy encouraging Jacob with the Word of God and hymns. What a joy it is to see his eyes then: fully awake, showing understanding. And while doing that I am richly blessed myself: the Word of God is powerful. With His Word, He lifts my heart and gives me the strength to take the next step, He also corrects and guides; there is a lot He shows me these days. And how encouraging the Lord has been:
"Have no fear, Ya'akov, you worm…!' I will help you," says Adonai;
"Your redeemer is the Holy One of Isra'el." (Isaiah 41:14 Complete Jewish Bible).
The surgery was successful. Graft and valve were successfully exchanged and the fungus is gone, praise God! None in the operation theatre would have believed that. After the surgery there was internal bleeding, they had to open up his chest a few times – that's when Jacob did not get enough oxygen to his brain. Was it carelessness? Maybe. But it was surely not out of God's control. My God promised that everything will have to serve for our best, and it will!
"And we know that in all things God works for the good of those who love him, who have been called according to his purpose." Romans 8:28
So. Where are we now and where are we going?
We see much happening. The Lord breaks down and builds, He is doing new things; in my personal life, among friends, in Trumpet and in Hotel Gilgal. Some of it we see already, and some we still need to find out.
Old friends reconnect and are a blessed encouragement to us, which if Jacob was awake and running around would probably not have happened.
We have been working on the farm and hope to soon be able to spend more time there and eventually build on this peaceful little piece of land – a place for people to find rest for their souls. What a place the Lord gave us there! It's unbelievably beautiful!
We have time now. Time to wait. To listen. To be broken. To be made like Him. "Consider it all joy, my brethren, when you encounter various trials, knowing that the testing of your faith produces endurance. And let endurance have its perfect result, so that you may be perfect and complete, lacking in nothing." James 1:2-4
We have great hope and unsolved questions, we see good accomplishments and problems that have to be sorted out, exciting plans for the future and issues I don't know how to even approach.
All in all we are very blessed and doing well.
Jacob and I live together with those precious saints from the nations the Lord constantly sends to help us to bring the Gospel to His people: to reach out to the needy and lost, and to be a blessing to Israel in many ways – and what a blessing they are to us! It's quite a busy house, believers from Israel, Canada, Germany, USA… are here (recently we had a group of 27 people), and each of our guests is a jewel, handpicked by God to be here and to be a part of our beautiful and happy family.
It is amazing to experience how the Lord continues to do His work, even in spite of us being short of staff in the office, and never having enough time for everything that needs to be done, and at times, being so weak that even the smallest task becomes a burden.
Watching Him, sovereignly reigning in my life and in Trumpet – against all odds – is an experience I would not want to miss, and I am very thankful for it. He is not done yet with us or with His people. He continues to reach out to them, and He is making use of us, weak as we are.
Praise be to Him!
With much love and a thankful heart, and with a prayer that you will recognize the goodness of the Lord today, Elisheva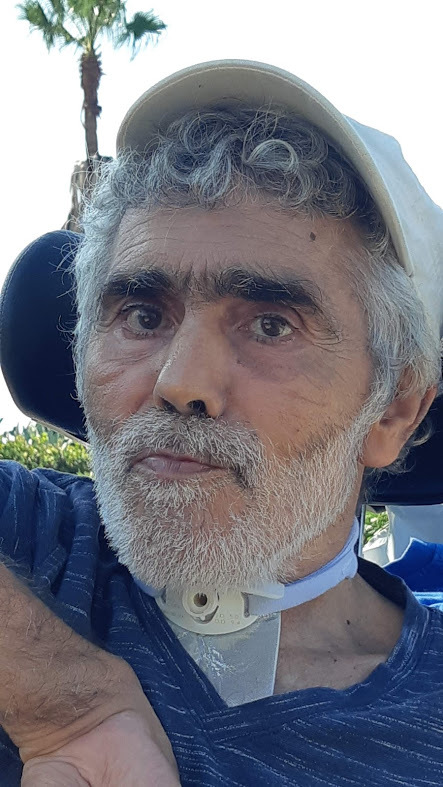 Please pray with us…
…that we will hear His still, small voice and have the courage to obey as the Lord guides us regarding the Jaffa House, the farm, Hotel Gilgal and Jacob's care.
…for God to continue to give us strength and courage to face each day's challenges and tasks.
…for God to have mercy and shorten the time for Jacob being so helpless, so dependent, and not able to communicate.
…for the saints from the nations to come and help us proclaim the Good News. And would you please pray about joining us?
…the enemy wants to destroy the good plans the Lord has for us and the Kingdom. Will you please pray for His divine protection and strength on our part to withstand his vicious and cowardly schemes? He attacks from directions we least expect them.
…please pray for all the people the Lord brings into our lives now, that they will find Him, find life – life in abundance.
We thank you with all our heart for your faithful support, your prayer and love. You are a great source of encouragement and we pray the Lord will continue to richly bless you.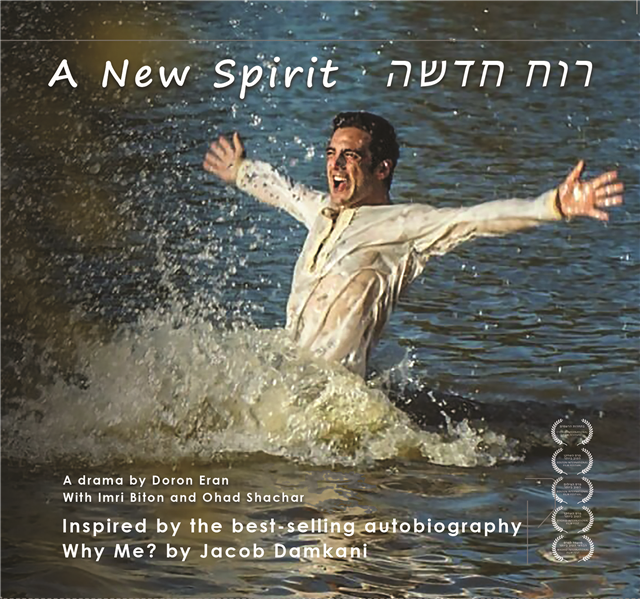 A New Spirit is a gripping and inspiring movie based on the autobiography Why Me? by Jacob Damkani.
Jacob's story illustrates a journey where crime and betrayal, pride and disappointment, bruises and brokenness, do not have the last word. When God steps in, everything changes. Jacob is given a new heart and a new spirit and his life is drastically transformed – to one where faith, hope and love, yield a life of purpose and much excitement.
From a proud and willful young Jew in Israel, to living the American dream, and finally,
to a victorious surrender, this is an inspiring account of what it truly means to be a Jew.
A New Spirit is a Hebrew/English movie.
This DVD is subtitled in עברית, English, Nederlands, Suomi, Française, Deutsch, Italiano, 한국어, Português, Română, Русский, Español.
You can find it on our website: https://trumpetofsalvation.org/product/new-spirit.
You can find more books and movies there: https://trumpetofsalvation.org/shop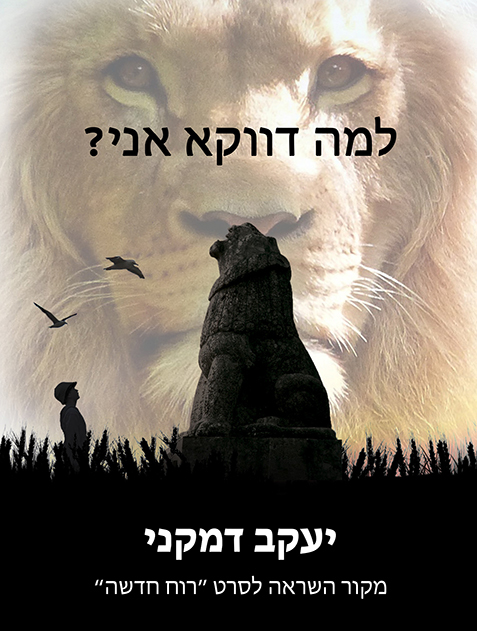 Did all your Hebrew speaking friends receive "Why Me?" yet? Please make sure they get to read this life changing book, we pray the Spirit of God will make use of it to bring them to repentance and salvation. Write to: [email protected]
We have "Why Me?" in many other languages as well, check it out on our website.